John Henry Callahan
Callahan was awarded the Medal of Honor for his bravery in the Union Army assault that resulted in the capture of Fort Blakely, Alabama on April 9, 1865. His award simply read that he "Captured the Flag."
Depiction of the Battle for Fort Blakely, Alabama where Callahan captured the flag.
John Callahan entered the service in the US Army from Scottville, IL as a Private in Company B, 122nd Illinois Volunteer Infantry. He would earn the Medal of Honor during the Civil War for heroism in battle on April 9, 1865 at Fort Blakely, Alabama.
John Callahan's grave.
Private John Callahan was one of fourteen soldiers awarded the Medal of Honor for heroism in action against Confederate forces at Fort Blakely. Private Callahan was cited for the capture of the fort flag and received the Medal of Honor for his actions. His citation reads simply "Capture of flag". His Medal was issued on June 8, 1865. He was one of two 122nd Illinois soldiers to be awarded the Medal of Honor for bravery during the Civil War (the other being Private George Stokes of Company C).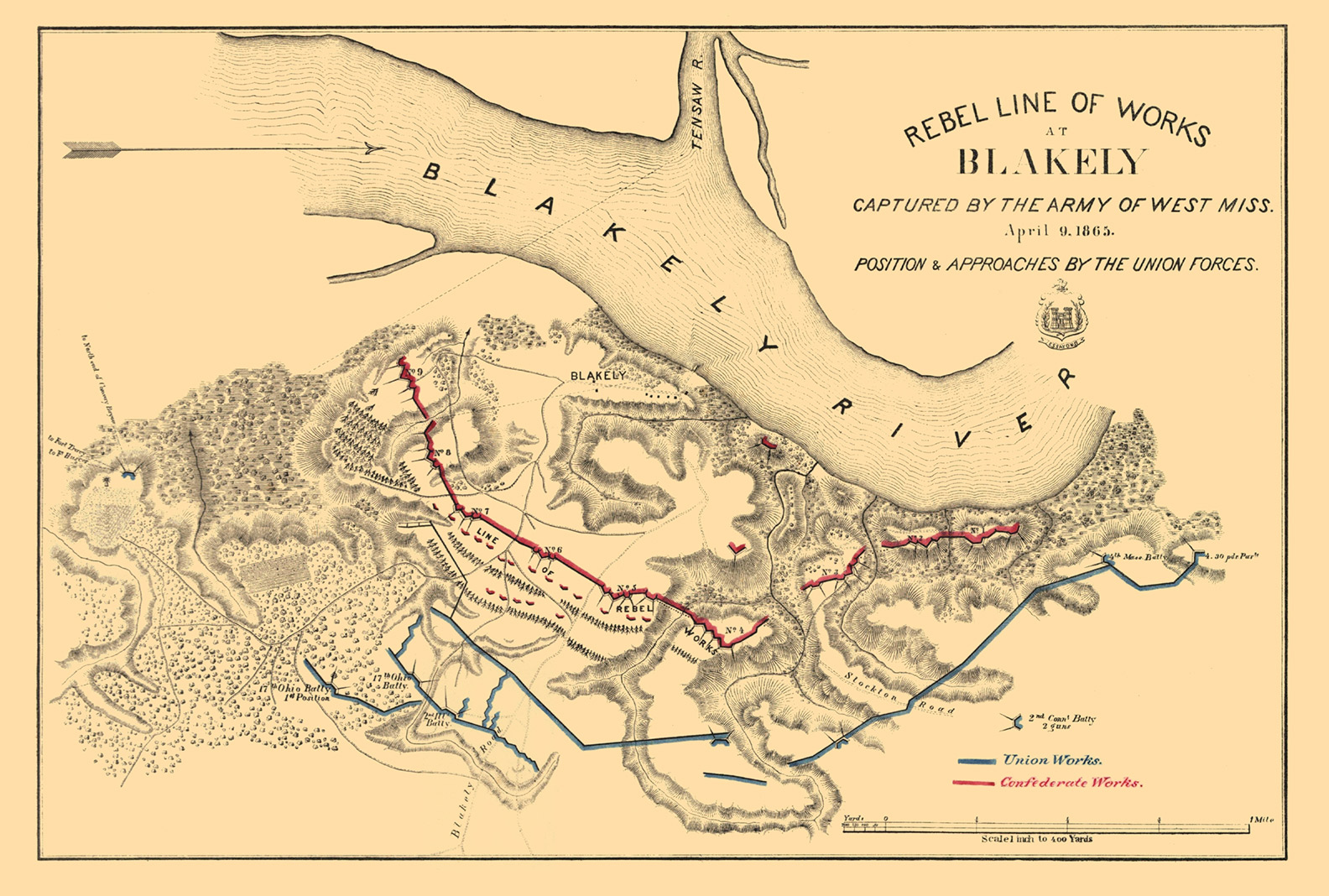 Map of the Battle line at Fort Blakely.
Leslie Callahan's grandson was Leslie J. Callahan. Sadly, Leslie Callahan would become one of the 101 boys from Riley who died in World War II. Click Here to learn more about Leslie J. Callahan.